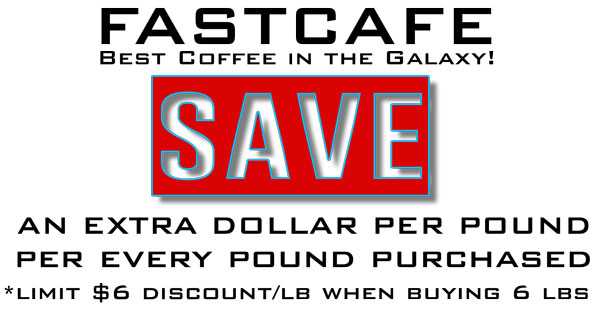 WHOLE BEAN COFFEE
One Pound (1lb)
100% Jamaica Blue Mountain
Description:
Hopefully you've had a chance to try 100%  Jamaica Blue Mountain Coffee, considered by many connoisseurs to be the world`s finest coffee.  Admired for its delicate balance of floral aroma, acidity and full body.  What makes it truely special and above all the rest, is the sweet, mellow, lingering finish.
The way coffee is processed has very much to do with tradition and culture, after being freshly picked from the coffee shrubs.  This put Jamaica on the map as a tiny island with a not so tiny reputation for putting out delicious jerk chicken, famous rum, and music.  100% Jamaican Blue Mountain Coffee is considered black gold and known for it's flavor. Treasured by many, this rare coffee has a sweet, smooth, mild flavor in a balanced cup. The Blue Mountain region is in the Eastern part of the island, and only coffee grown within can be called JBM.
Author Ian Fleming's super spy hero, James Bond, drinks Jamaican coffee with his breakfast. As in the first Bond novel, Casino Royale was also the first book to flaunt its brands as "the best in the world." During the years 1953 till his death, in 1964, Fleming name-checked Brut Blanc de Blanc champagne, Jamaica Blue Mountain Coffee, Smirnoff's, and Aston Martin.